Project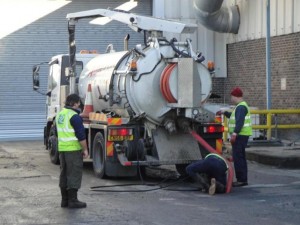 Spill Response Wales were requested to respond to an on-going diesel spillage incident at a manufacturing facility. A foreign registered HGV had entered site with a holed tank and deposited diesel at the site entrance and loading bays. Site traffic at shift change had mobilised diesel across the entrance and goods inward areas.
Site staff deployed the available spill control products, but the vehicles 1,500 litre long range tanks continued to leak. Due to language difficulties, the HGV driver was unable to confirm how much fuel had been lost.
Work Scope
Spill Response Wales were able to provide a full incident response as a UK Spill Accredited Contractor. The following specific response actions were completed:
A response team and equipment were mobilised to site within 1.5 hours of call-out;
Upon arrival, containment action was quickly implemented to control leakage from the vehicle, seal surface water drainage gulleys, absorb diesel dispersed across the surface of the site and to install protective measures in the adjacent surface water culvert;
Impacted areas were sealed off and further action to absorb and recover spilled diesel was undertaken, with waste sealed in Hazardous Waste Bags and transported to a bunded area for safe storage prior to disposal; and
Advice on further action was provided to site operations staff.
Following the response action, Spill Response Wales were retained to complete further works to recover diesel from the impacted drainage system, with works comprising:
Mobilisation of pumping equipment and an oil water separator unit to site to recover product from a remote oil trap where accumulation had occurred;
Management of jet vac contractors to jet and clean all impacted drains and gulleys on site and remove liquid waste from site; and
Once all works were completed, the checking and removal of surface water protection measures from an adjacent culvert.
Summary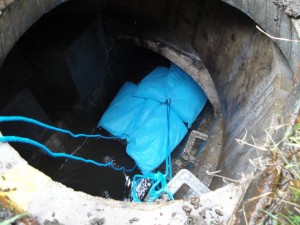 Spill Response Wales attended a diesel spill at a manufacturing facility. An HGV with a holed fuel tank had entered site and spilled diesel across the site entrance and loading bays. The Spill Response Wales' response team instigated containment measures to protect controlled waters and assisted site staff in managing the incident. Following containment action, works to clean impacted drains and a site oil trap were conducted to mitigate any future mobilisation of residual diesel.
Time Frame
All works were completed during September 2010.